INFORMATION
Mythical Entertainment
is a new company dedicated to the production of musical events. 
The client wanted an Owl (Tyto Alba) is its symbol, because it is an animal that it is related to mysticism, is magical and elegant.
SKETCHES
With this information I began to sketch possible ideas for the logo. Initially, the company would have the name "Carolina Cobo Entertainment" but was eventually changed to "Mythical Entertainment", and so in the sketches still no definite name.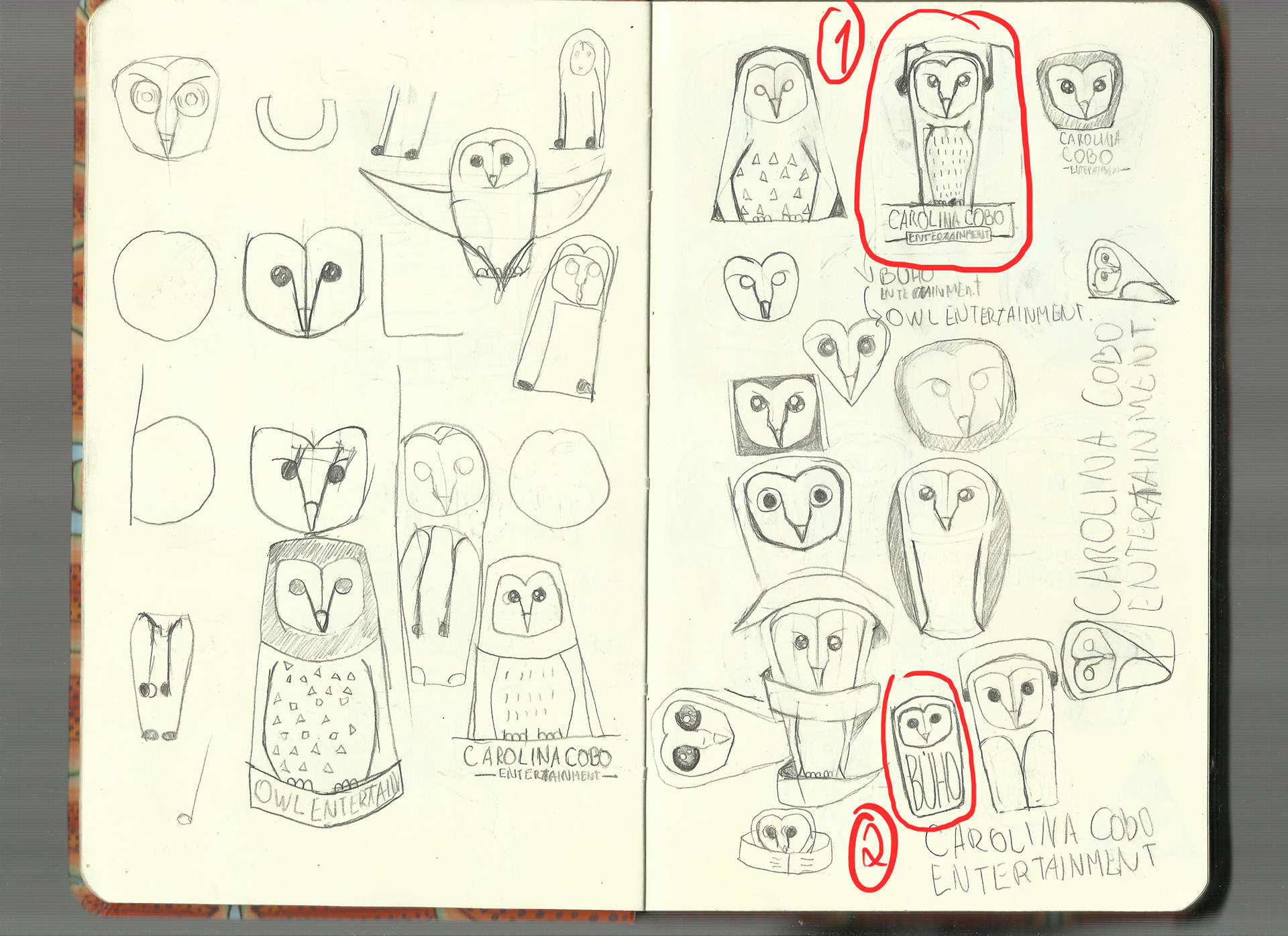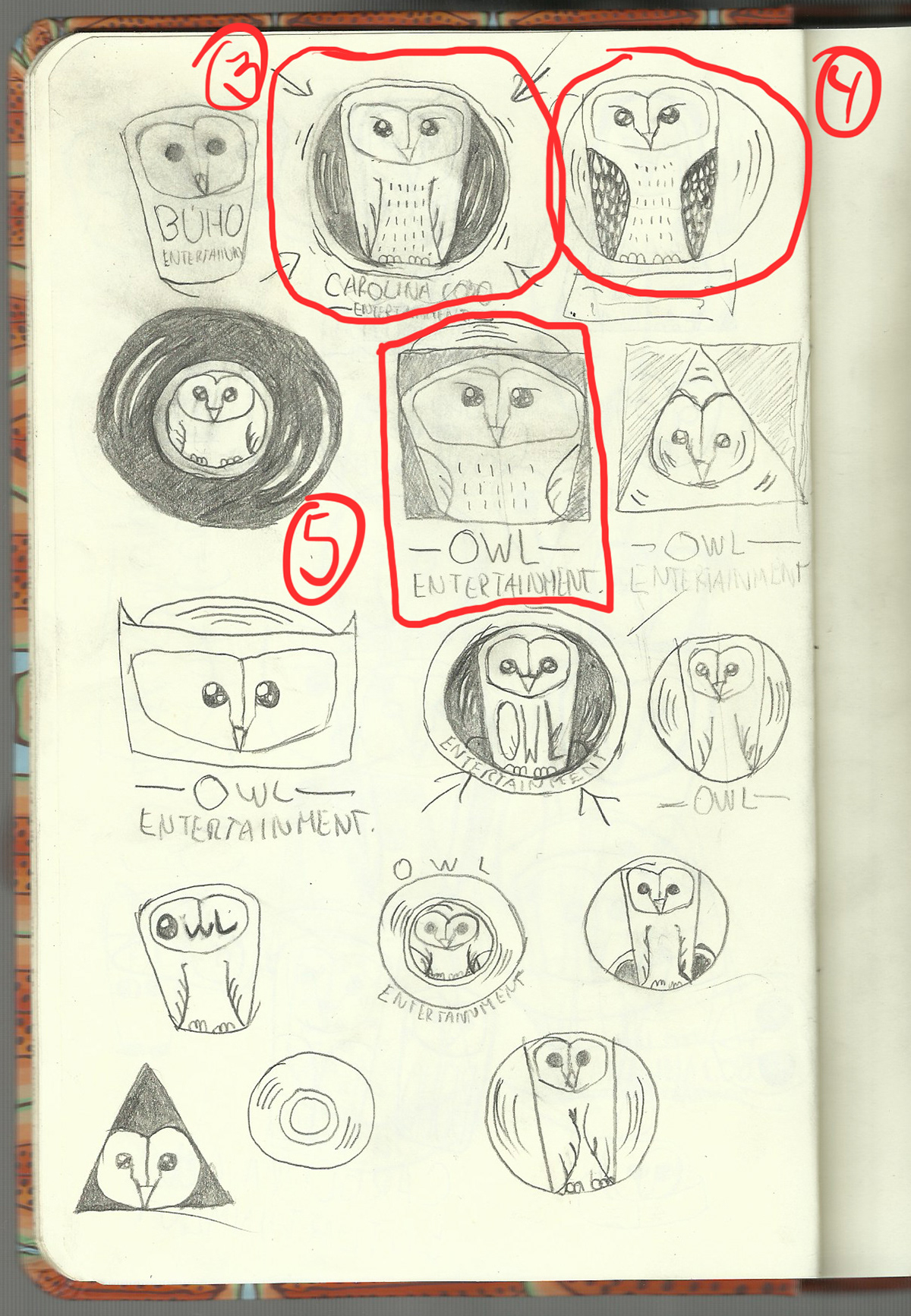 The numbered items are the ones I liked the most, one of those which could be developed for the final logo.
LOGO ELEMENTS
Finally I decided to divide the logo in 4 major elements.

OWL:
With the least amount of strokes could create the final version of the owl and the client was pleased much. 
VINYL RECORD:
Speaking of music and elements that characterize it, I decided to use a vinyl record, because it is classic, elegant and simple.
VINYL RECORD BOX:
The disc package serves as support for the text, and add the disk. 
TEXT:
I used the FUTURA font family in their BOLD version for the word "MYTHICAL" and the BOOK version for the word "ENTERTAINMENT". I think it is a strong and elegant typography, which complements the other elements.
FINAL LOGO
Finally the logo is so in black and white, to keep serious, sober and elegant.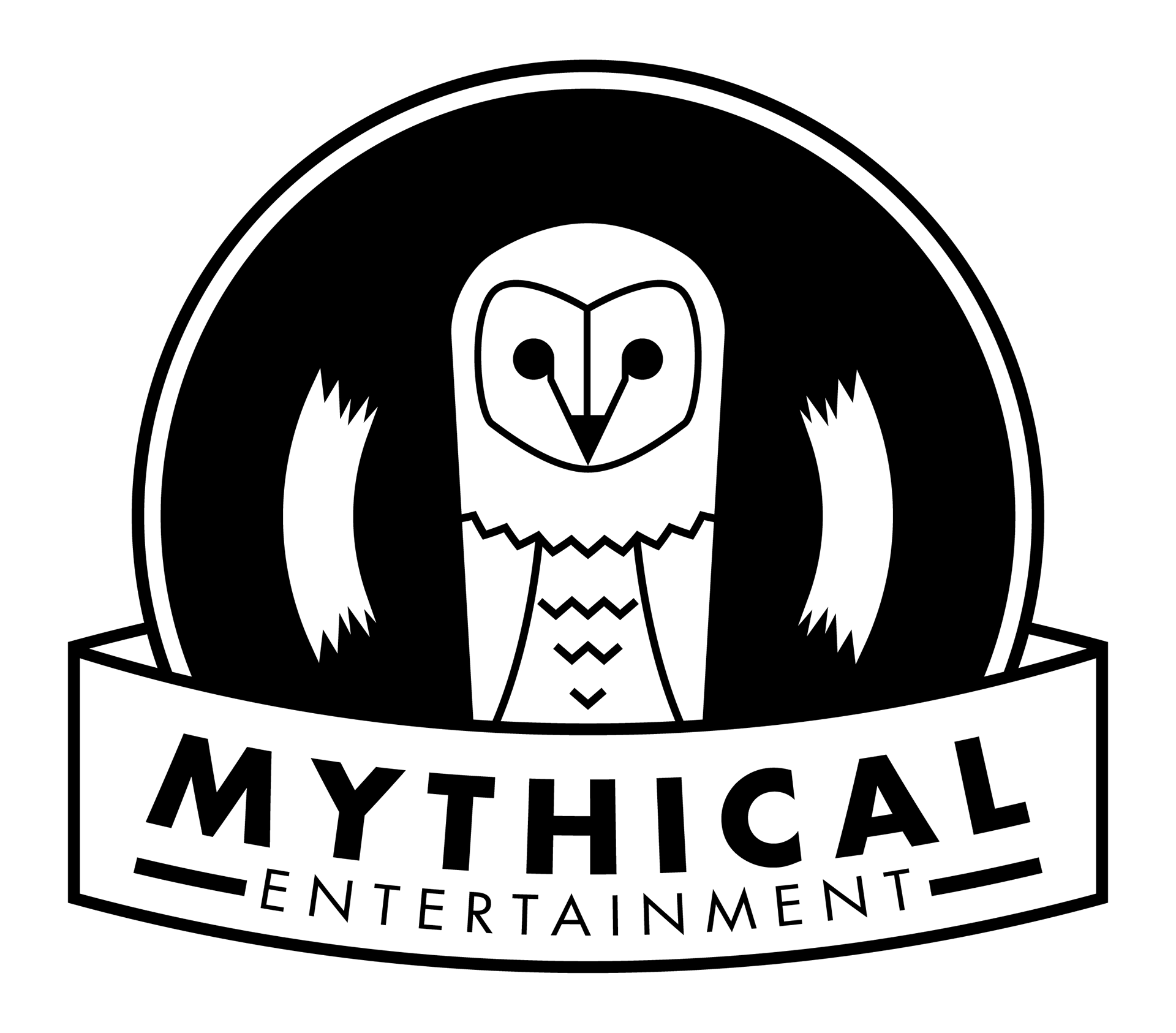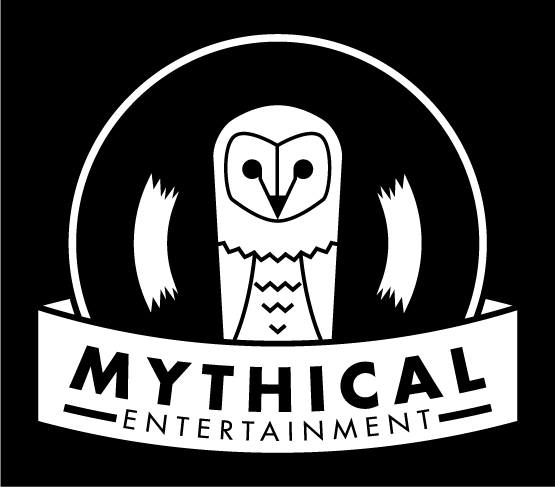 This animation of the logo serves as an intro to the videos made ​​by the company. 
In this animation. The client did the audio for the animation.